Try one of these creative ways of keeping your long-distance friendships strong!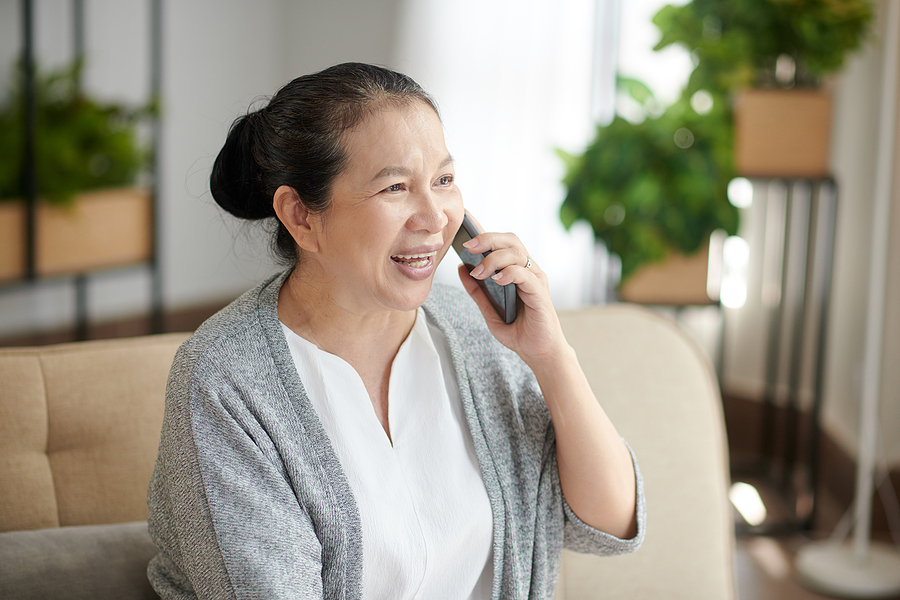 As we go through life, we often collect friendships in a variety of places and ways. You may still keep in touch with friends from childhood, college, or former jobs, despite life taking you in different directions. Maybe you've traveled or moved and made friends in different places around the country or even the world!
While the phrase "absence makes the heart grow fonder" can be true for the short term, too much absence can do the opposite. Working to maintain a long-distance friendship is key to keeping strong connections with your favorite people over the years.
Fortunately, in this day and age, you have plenty of options! Here are some tips to help maintain a long-distance friendship:
Become pen (or email!) pals
Stay in touch over the phone
Exchange care packages
Share a hobby from afar
Be patient and understanding
Take a trip now and then
Connect on social media
Let's discover how to maintain a long-distance friendship with a variety of different methods.
Become pen (or email!) pals
When was the last time you received an actual letter? Exchanging handwritten "snail mail" can be a really fun and nostalgic way for friends to catch up on each other's lives. Share details on the things you've been up to, topics you're interested in, book, movie, or music recommendations, printed photos of you and your family, or any other news you'd like to share. Or send a card letting them know you are thinking of them. Emailing is an excellent and more immediate digital substitute as well.
Stay in touch over the phone
The personal connection of a phone call is hard to beat. Making each other laugh, getting lost in the flow of conversation, and sharing random thoughts and memories — a good phone or video call will make you feel connected and refreshed. Even if you have difficulty hearing over the phone, you can still enjoy phone calls using a CapTel captioned telephone, that makes sure you catch the conversation. There doesn't have to be a specific reason for a call, just connecting to say "hi" works every time.
Exchange care packages
Care packages are a nice physical reminder of your bond and appreciation for each other. Sometimes you might stumble upon an item that makes you think, "Oh, my friend would love this!" It could be food, a book, a blanket, home decor, fancy coffee, or something related to an inside joke from your friendship. Grab it and send it to them! You can send things for birthdays or holidays or "just because" surprises to put a smile on their face.
Share a hobby from afar
There's a lot of room for creativity with this one! Think about the things you have in common. Maybe you both love the outdoors or birdwatching, and you can send each other your "nature photo of the week!" Or maybe there's a TV show that you watch religiously and discuss your thoughts after each episode. The two of you could start a book club (and loop in other friends too). Or you could learn a new language and practice together. Cook a brand-new recipe together over video chat or recreate nostalgic foods from your past. Sharing an activity is a great way to feel like you're back together again.
Be patient and understanding
When life gets busy, it can make the distance from your friend seem even further. Recognize that it's natural for there to be an ebb and flow. Focus on enjoying the things you are still able to do together, instead of dwelling too much on the changes and time apart.
Take a trip now and then
Long-distance friendships can actually come with some sweet perks, such as having your own personal tour guide in new places! Make time to visit your friend and explore their stomping grounds, or welcome them to your home for the same. Alternatively, the two of you can plan a trip somewhere totally different and make incredible vacation memories together.
Connect on social media
Technology makes it easier than ever to keep up with others, no matter the distance. Social media options like Facebook, Instagram, and Twitter encourage posting pictures and sharing highlights about one another's interests. If you are not comfortable with social media, consider limiting your "friends" or "likes" to just those few individuals you want to be in touch with to make it a more private experience. Friendships are so valuable that they even come with health benefits! If your friends have been long-distance for a while and you're worried your bond has faded, check out our tips on reconnecting with old friends! Be brave, reach out, and remind them you care (they probably feel the same way!).