Get in on the fun of the games with these suggestions!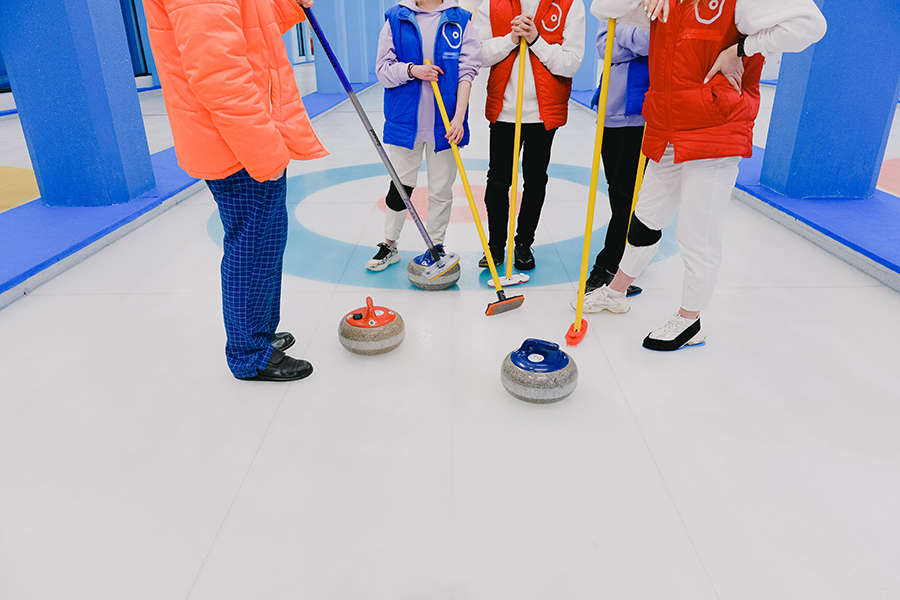 It's fun to watch the Olympics and admire the strength and skill of all the competitors. But you don't have to stay on the couch this upcoming Winter Olympics season! Instead, let the games inspire you to try some new activities and get moving like your favorite athletes.
Here are a few ideas for how to celebrate the Winter Olympics from wherever you are in the world:
Try an Olympic sport
Be disciplined about exercise
Get outdoors with the kids or grandkids
Host a watch party
Cook some international recipes
Let's dive right into how to celebrate the Winter Olympics!
Try an Olympic sport
Have you ever thought about trying a Winter Olympic sport yourself? Four great winter sports that just about anybody can try are sledding, ice skating, skiing, and curling. With your doctor's approval, you can try them out with friends and family, or look for local groups or clubs organizing matches. Of course, you don't have to pull out any fancy tricks as the Olympians will, but trying new activities and building skills is fun and fulfilling either way!
Be disciplined about exercise
Olympic athletes are inspiring to many, and it's all thanks to the consistent work they've dedicated to mastering their crafts. Putting daily effort into keeping ourselves healthy and active is something we can all learn from them! And it doesn't have to be with an Olympic sport, either. Here are six simple ways to stay active indoors on those winter days when it's too cold to get out. These cardio exercises offer a mix of indoor and outdoor ideas.
Get outdoors with the kids or grandkids
Do you have active little ones in your life? Invent your own Winter Olympics with them! Have sled races, teach them how to ski on bunny hills, take them to the ice rink, or even craft an entire day of "backyard Olympic games." Make memories together that you'll all look back on fondly!
Host a watch party
Did you know that maintaining strong social connections is good for our health? Having a watch party for the Olympics is a great way to spend quality time cheering for your country, taking in the spectacle of the opening and closing ceremonies, or admiring your favorite winter sports!
If you feel comfortable with it, you can host one in person and invite friends and family living nearby. If you are planning to host an in-person event, be sure to follow the public health guidelines in your area. If you're not getting together in person, connect over video chat or phone from your own homes while you watch. Make snacks, have friendly wagers with each other, reminisce about your own sledding and skiing experiences, and plan future adventures.
Cook some international recipes
Since the Olympics competitions are all about bringing athletes together from all around the world, it's the perfect time to look up some new international recipes to cook!
You can browse this list of 100 healthy global recipes for inspiration or look up some of the athletes you're rooting for and try traditional recipes from their countries. It's fun to broaden your horizons in the kitchen, and you might find some new favorites!
Whether you're a fan of winter or are just waiting for warmer temps to return, the Winter Olympics are a great way to enjoy the season. Find more winter tips to boost your immune system and protect your hearing on our blog!