Win the award for 'best hearing loss-friendly party planner' with these tips.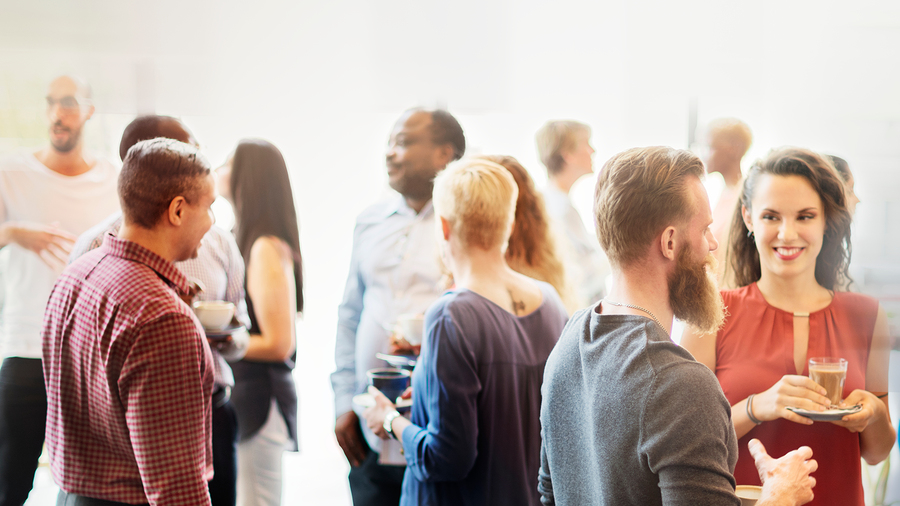 The 92nd Annual Academy Awards airs this Sunday – are you ready? If watching the Oscars has become a time-honored tradition among your family and friends, consider setting the stage for an enjoyable viewing experience for everyone. Here are a few tips on how to host hearing loss-friendly Oscar party:
Set up a quiet area
Keep the room well-lit
Avoid background music
Create signs for food and activities
Turn on closed captions
Learn more about each of these suggestions for your 2020 Oscar party below.
Set up a quiet area
This first tip is about providing a designated quiet area, away from the main party scene. Guests with hearing loss who need a break from the festivities may appreciate using this space to unwind and decompress before rejoining the social crowd. This quiet space also provides an alternative where people with hearing loss can connect one-on-one with other guests without the distractions of the party festivities.
Keep the room well-lit
Lighting is another important consideration when hosting a hearing loss-friendly Oscar party. Be mindful of any guests who rely on visual cues or lip-reading to communicate by avoiding ambient lighting that limits visibility. Well-lit spaces often make it easier for everyone to follow along with the conversation.
Avoid background music
Before or after the official viewing begins, try to keep background music, television, or other noises to a minimum. These sounds can make it difficult for people with hearing loss to hear the conversations around them. Lower the volume or turn off these sounds to help ensure all guests can enjoy each other's company during pre- and post-event festivities.
Create signs for food and activities
The chances are good that you'll be serving food – and lots of it – at your Oscars party. You may want to consider creating written signs to label and place next to each food item present. These written signs will make it easy for all guests to identify the food and beverage options, without the need to inquire about it directly from the host.
Turn on closed captions
This last tip may seem like a no-brainer, but it's one of the most effective! In order to host a hearing loss-friendly Oscar party, be sure and turn on the closed captions on your television during the main event. Many TV providers even allow you to customize what the captions look like, so you could play around with the settings before the party starts to ensure they're easy to read.
These hearing loss-friendly tips can help you plan a red carpet-worthy Oscar party that everyone will be talking about. For more senior living and lifestyle posts, continue to our blog.
To discover how a captioned telephone for hearing loss can help you or someone you care about catch every word over the phone, call 800.233.9130 or visit CapTel.com today.