Discover helpful techniques for handling stress during the holidays.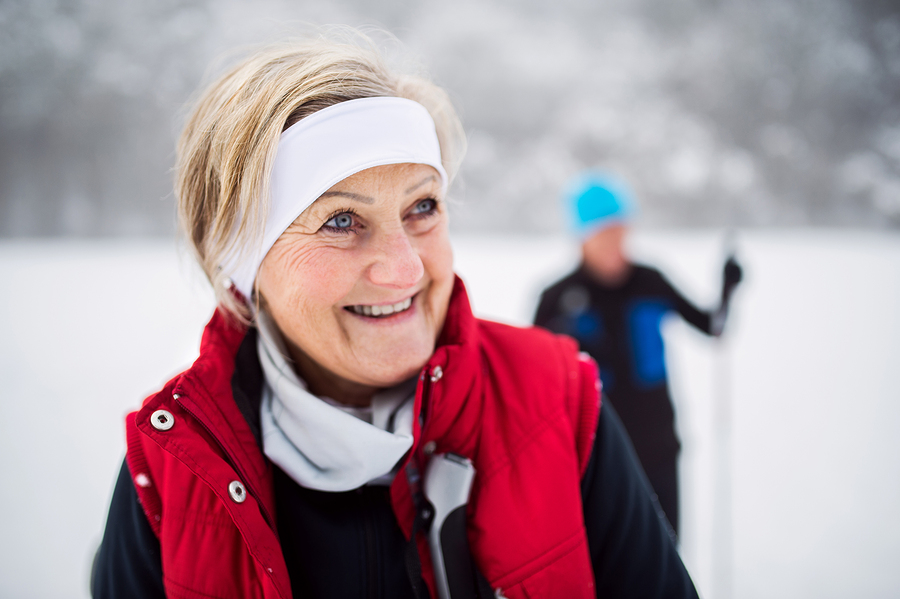 While the holidays can be a magical time of year, some people experience a rise in stress levels. Whether they want festivities to go just right, the pressure of finding the perfect gift, or are managing complicated relationships with friends or family, seasonal stressors are common – yet often manageable with the right tips. If you are feeling the pressure this holiday season, try these helpful tips for managing holiday stress:
Make time for yourself
Eat healthy foods
Practice healthy sleep habits
Connect with family and friends
Light a candle
Give a furry friend some love
Go for a walk
Put on your favorite tunes
Read more about each of these techniques for handling stress during the holidays below.
Make time for yourself
Whenever you feel overwhelmed by the preparations and festivities happening around you, try to make a little time for yourself to unwind. For many people, taking a step away from the hustle and bustle is essential for physical, mental, and emotional well-being during this hectic time of year. Consider trying some of these proven stress-relieving activities for adults, including journaling, exercising, meditation, or simply doing something you enjoy.
Eat healthy foods
Maintaining healthy eating habits is another tip for managing holiday stress. While you may indulge in holiday feasts and treats, try to limit your portions and load up on the healthy stuff too. Vegetables, fruits, lean protein, and nuts are healthy choices for snacks and mealtime that can help stave off stress by keeping you energetic, focused, and content.
Are you preparing for a holiday meal? Browse through these healthy holiday food substitutions for food that's delicious – and nutritious!
Practice healthy sleep habits
While going to bed later or rising earlier may seem like it can buy more time to prepare for the holidays, stick with your regular healthy sleep routine. Consistently getting adequate amounts of sleep can increase your energy, help you focus and think clearly, and maintain your physical health. Instead of sacrificing sleep, consider asking friends and family for help or possibly passing up a few social invitations if you need some R&R. Feeling well-rested can go a long way in helping you enjoy holiday festivities with less stress.
Connect with family and friends

If holiday stress has you feeling anxious, reach out to others to help perk up your spirits. Consider giving friends and family members a call to catch up this holiday season over an uplifting conversation. If hearing loss is keeping you from picking up the phone, consider a CapTel captioned telephone to help you catch every word.
Attending social gatherings, volunteering, or participating in community events are other ways you can receive support and companionship from others.
Light a candle
Essential oils or burning a scented candle may also help lower your stress during the holidays. This technique uses aromatherapy to help improve mood and help you feel more at ease. To get the most benefit, select a fragrance with calming, stress-relieving properties, such as lavender, rose, vetiver, Frankincense, orange, or orange blossom.
Give a furry friend some love
If you have a pet in your life, be sure to give them some love this season. This affectionate interaction with furry pals helps release oxytocin, a brain chemical that promotes a positive mood. If you don't have a pet, consider reaching out to a pet shelter in your area or visiting a friend or family member's furry friend.
Go for a walk
Research indicates that physical activity not only boosts your fitness and energy levels, but it also elevates your mood. Walking for just 12 minutes a day can help you relax and de-stress from the holiday hustle and bustle. If the weather is too cold to step outside, consider venturing to the local gym or senior center for indoor exercise opportunities like yoga.  Check out more indoor exercise workouts for seniors here.
Put on your favorite tunes
Listening to your favorite music helps relax your body's blood vessels and increase blood flow, calming you down and protecting your heart at the same time. Research indicates that the right tunes can also help you regulate your emotions for relaxation. So, go ahead, throw on your favorite melodies – holiday style or not – and then sit back and enjoy or get up and dance!
These tips for managing holiday stress can help you make the most of the holiday season. And lower stress levels make it easier to focus on the true gifts in your life. Discover even more tips to have a healthy holiday season on our blog, or browse through our selection of health and wellness articles online.
To learn how a CapTel captioned telephone can help you stay connected to family and friends, visit our website or call 800.233.9130 today.