There are many simple changes you can take to make your home more comfortable, accessible, and safe for guests and family members who are older. In truth, these tips benefit people of any age, but are particularly helpful to seniors. Here is a quick guide of some helpful tips:
1. Change doorknobs
As reported by the Huffington Post, rounded door handles can be more difficult to open for those who have arthritis or chronic pain, because of the motion required to open. Lever handles, however, are easier to use. Consider replacing the handles in your home if you or a family member is living with arthritis.
2. Make the staircase safer
Stairs can pose a danger to individuals of all ages, and the risk is heightened for those with conditions such as arthritis, osteoporosis or balance concerns. To make this area of your home safer, according to This Old House, add some new lights that are extra bright, and if there is not a handrail already, consider adding one for additional support while climbing.
3. Keep pathways smooth and clear
Another potentially hazardous area of the home is the outside pathways, as they can form cracks and uneven surfaces which, according to Senior Living, heighten the risk of falls. They can also become wet after rain, or snowy and icy in the wintertime. Senior Living recommends repaving walkways if the damage is extensive. Keep salt or sand on hand during the winter months and, if needed, ask a family member or friend to help with snow removal.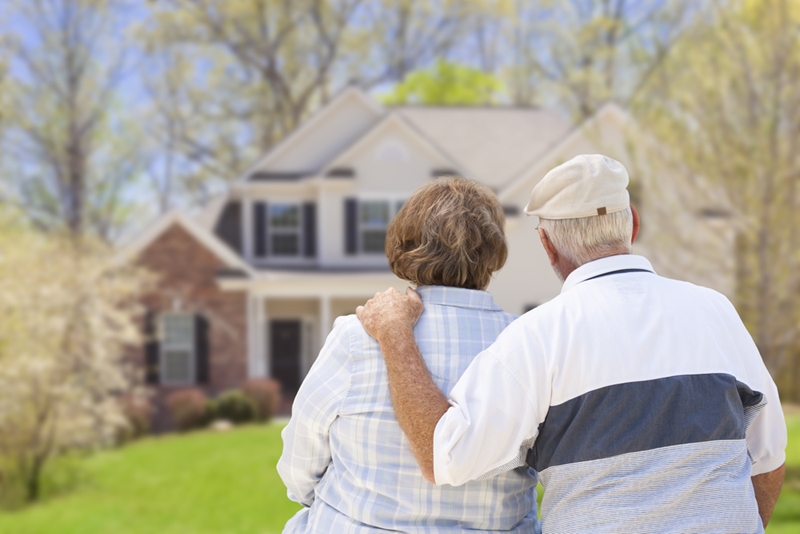 4. Ensure floors are slip-resistant
Another hazard in terms of fall risk is flooring. If your home has tiled surfaces or rugs without nonskid mats underneath, consider switching to slip-resistant flooring. The best option is install carpets throughout your home. This Old House reported that one of the safest options is low-pile carpeting.
5. Modify your bathroom
As explained by the National Aging in Place Council, we spend a lot of time in our bathrooms, and, alongside kitchens, they can actually be fairly hazardous, not to mention inaccessible. To make it easier to use the bathroom, consider making small adjustments such as adding grab bars near the bath and toilet. Installing a handheld shower might be helpful too.