Vacation is a meant to help you relax. It's a time to enjoy the company of friends or family. However, when you go those days without getting in your regular exercise, not only will it be difficult to get back into the swing of things when you return from vacation, but you may also find that you feel sluggish. Here are some ways for you get moving when you're on vacation, without having to use the hotel gym.
Sightsee
You'll probably be spending plenty of time sightseeing on vacation, so why not factor that into your exercise for the week? Whether you're moseying around a foreign town square or hiking through a state park, walking can do plenty when it comes to getting your heart rate up. If you feel like your leisurely pace isn't enough to get your blood pumping, simply up the ante and go for a speed walk after your meals, especially if you indulge in local cuisine. Rather than hailing cabs or driving to each destination, take a walk there if it's under a mile away. It's beneficial to look into restaurants and hotel locations before booking your trip so you can find a location that's easily walkable. Be sure to pack your comfy shoes!
Take an adventure
Walking isn't the only way to get around when you're on vacation. Work some exercise into your tourist activities. If you're near a body of water, rent a kayak and go on an adventure. If you are staying in a hotel, chances are, it has a pool. Try swimming laps when the pool is empty or when it isn't too crowded. If you're staying somewhere with a trail, rent a bike and sightsee that way. All of these activities are low impact, meaning they work your muscles without tiring out your joints. This is a great way to ensure you get your exercise but don't end up too sore to enjoy the next day! If you're feeling particularly daring, try paddle boarding or even take a surfing lesson if you're staying in a beach town.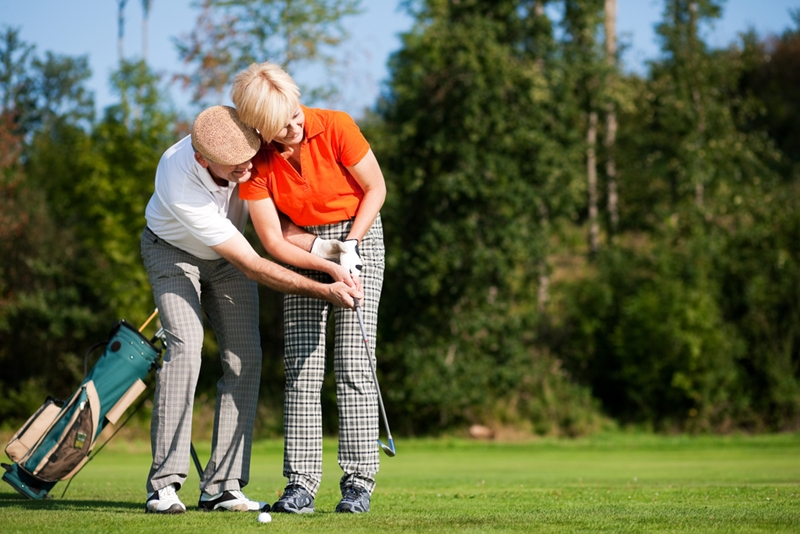 Nix the golf cart
Many people enjoy going golfing on their summer vacations. This activity is perfect for people who want to relax, but also have a bit of a competitive streak. Rather than hiring a caddy and cruising around in a golf cart, carry your clubs and walk instead. If you don't want to risk injuring yourself by carting your clubs around, check to see if there are rolling carts available to rent. You'll still get the exercise without the possible injury. Not only will this add some physical activity to the mix, but you'll also save some money!
Check with your doctor before you leave to see what activities are right for you.