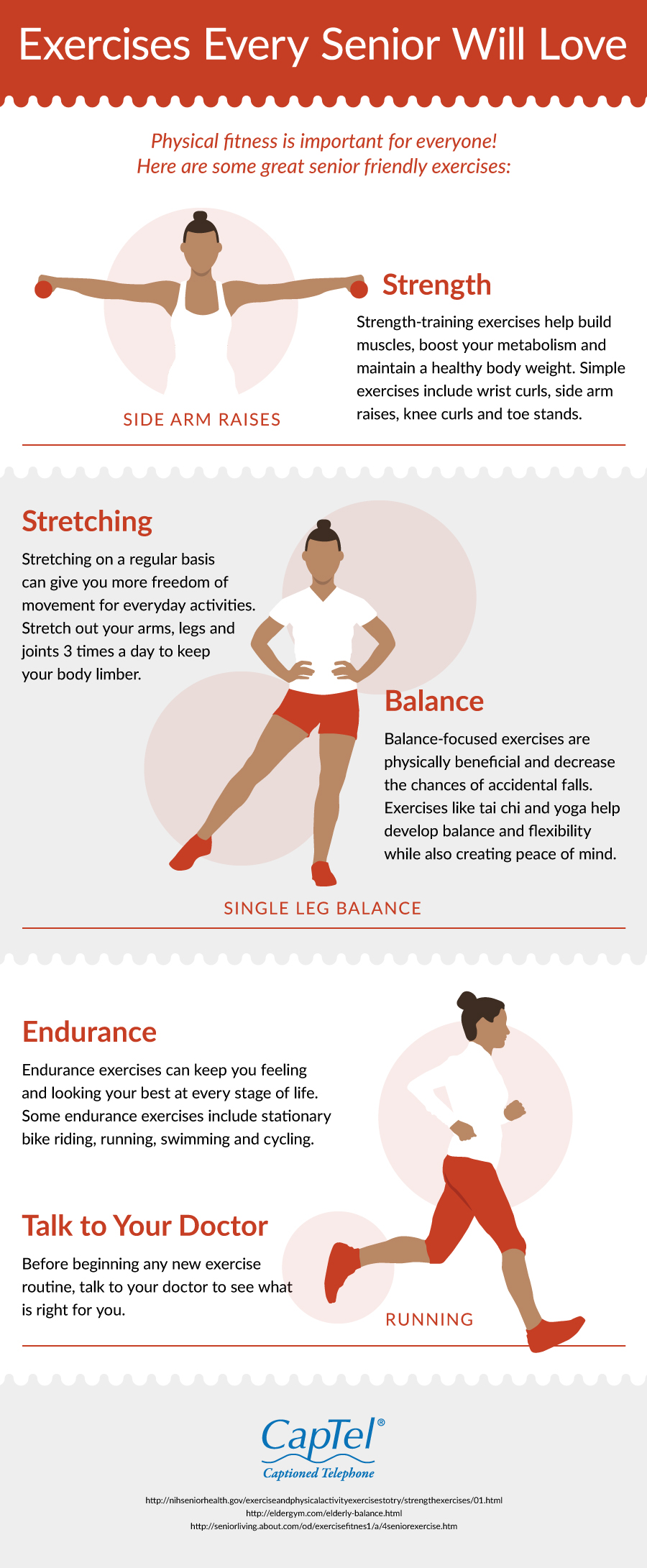 Leading an active lifestyle is a key to independence for everyone. From strength training and stretching, to balance and endurance, physical fitness is important and fun. Here is a breakdown of four senior-friendly exercises:
Strength
Improving your muscle mass through strength-training exercises improves muscle growth, metabolism and overall body weight. Exercises that enhance strength include wrist curls, side arm raises, knee curls and toe stands. Using lighter weights for a higher number of repetitions will improve body tone and reduce the risk of overworking yourself.
Balance
Tai chi and yoga are two of many exercises that hone and develop balancing skills. They concurrently increase flexibility and decrease stress. Furthermore, exercises that work on balance also reduce the risk of falling. Tai chi is particularly adaptable. It can be customized to meet anyone's physical ability, as the special techniques can be done sitting on the floor, in a chair or standing.
Stretching
Allotting time each day to stretch is important for encouraging fluid movements and increased agility. To keep your body flexible, stretch your arms, legs and joints at least three times per day. To easily hit the three-per-day recommendation, schedule your stretching before breakfast, lunch and dinner!
Endurance
Building endurance can help you feel, look and move better. To hone and cultivate your endurance skills, try riding a stationary bike or elliptical machine, jogging, swimming and cycling. If you're working out using stationary equipment, turn on a television to catch up on your favorite shows or bring a book or magazine to spice up the routine.
As always, speak with your physician or health care provider prior to starting a new exercise regimen. Your doctor may have specific tips or guidelines that will make your workouts even more safe and seamless!